Perfect Companion Group aims to enrich the quality of life of both human and pets. We are constantly improving our products to meet the industry standards. we can ensure that our products and services are of high quality. We believe that our goods and services will create an even greater bond between you and your pets.
Our pets and customers always come first.
The ultimate aim is to maintain our good relationship with our customers after using service and products.
We endeavor to respond quickly and appropriately, whilst providing any feedback within Perfect Companion Group to improve our products and services.

Bruce บีเกิ้ลอันดับหนึ่งของประเทศจากเพอร์เฟคคอมพาเนียน กรุ๊ป บรู๊ซ (Multiple BIS. BISS. Grand Th.Grand Am.Ch.Perfect Companion's Bruce All Mighty) เป็นบีเกิ้ลจากเพอร์เฟคคอมพาเนียน กรุ๊ป
ผลงานการบรีดของคุณพีระพงศ์ พิสิฐวุฒินันท
บรู๊ซสืบเชื้อสายจาก https://perfectcompanionchampion.com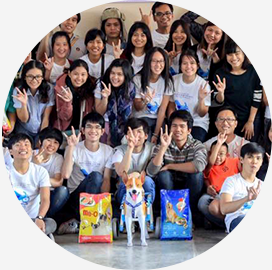 COPYRIGHT @ 2003 -- 2017 PERFECT COMPANION GROUP
ALL RIGHTS RESERVED